Morphe Cosmetics is a beauty brand that offers quality products that garner the approval of many makeup artists, at a price-point anyone can afford.
What began as a makeup brush company, Morphe has literally morphed and created a full beauty line. Between makeup artists and beauty influencers, Morphe has become a well know makeup brand and has amazing brushes. They have collabed with some mega youtube famous makeup gurus, and presented some awesome – super sought-after items. HOT HOT HOT!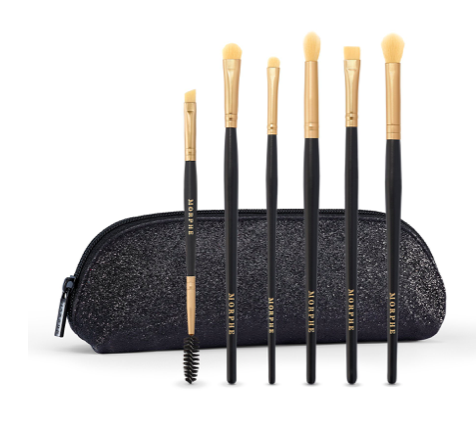 Want your makeup to look great? You need great brushes. Yes, I'm a firm believer in make-up brushes. I never liked those little sponge tip applicators. Want to FEEL like a makeup artist? Then your face is a blank canvas, awaiting a brush to stroke on some color! GET TO IT!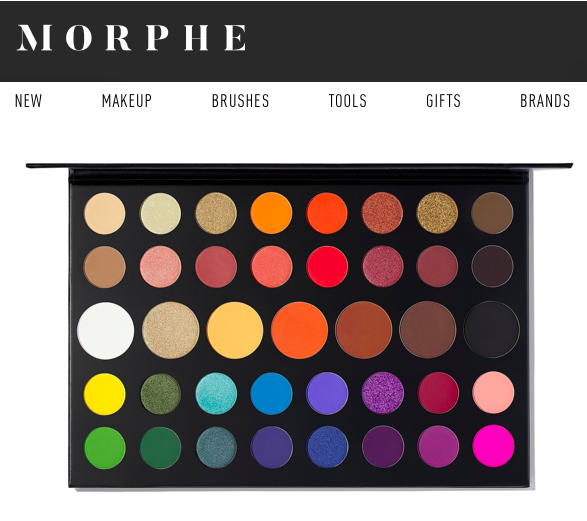 Want eye shadow that blends so smoothly? LIKE BUTTAH!! You need to get your hands on a Morphe palette STAT. On the market and hard to find (always sold out) is the James Charles #sisters "Release Your Inner Artist" palette. I have one in my hot little hands! YEP- one for me, one for LaPetite, and a few extras to sell.
This eye shadow palette has some really great colors. Lots of variety, and creativity can happen, thanks to James' genius color story and tutorials on line. I really like the palette as a whole, I can create some great evening looks, and can play around with some wilder looks. I do wish there were just one of the larger pans dedicated to a light nude matte color. I'm older now, so I don't use shimmer all over, I don't need to be seen from outer space. LOL
LP's fave: FLOWER
CROWN



Matte lip: CHEAT



My fave: FREEBIRD


They also have lip color. While I do adore their color selection, I feel the glosses don't have the staying power I'm used to with other products. Their lipsticks go on super rick, and have great pigment. But, the price is right for either product!
Their cheek palettes are great too. I love having options. There's cool or warm palettes in 3 or 8 color combinations.
cool cheek

highlighter

warm cheek


Morphe JUST RECENTLY launched a 55 shade foundation and concealer line. It's pretty amazing, they have really paid attention to their consumers and have a great selection of foundations for EVERY SKIN TONE.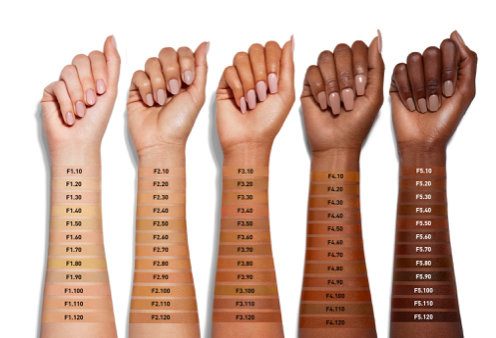 I think as a parent, getting the kiddo into makeup that is on trend, and affordable is the way to go; skip the walgreens and cvs – and order from Morphe!
*Morphe has not sponsored this post, however if they'd like to contact me to do a more in-depth product review of their stuff- HIT ME UP! 🙂