Mother's Day, it happens every single May. But what do you get that's as special and unique as your mom? hmmm, that's something to thing about!
Brainstorm for a bit and think mother, Mother Earth, earth friendly… eco-friendly, eco-conscious -ideas… mom likes purses and accessories, right?
How about picking out something that could be by her side, almost every day, hanging on her arm or shoulder. Something different, maybe bold, something with character, something that's eye catching, or even a conversation starter… and something that isn't going to break the bank!
OK- enough build up! I'm suggesting one of my favorite eco-friendly totes from RAREFORM.
The TLDR: check out the BLAKE tote ($55) or the MINI BLAKE tote ($40) or the CORA ($85) – prices as of 2022 April and subject to change. Free shipping on all orders over $100 shipped in the US. So go on and add an accessory, or something for yourself while you're shopping.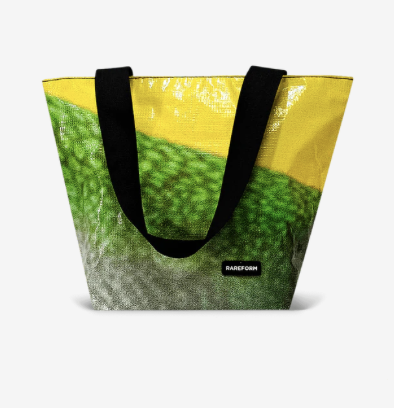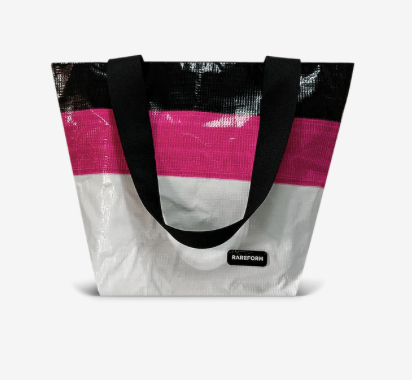 And speaking of shopping, wanna save $20 on your purchase? Just USE MY LINK to save! in return, I'll get $20 to use towards my next purchase too.
I really loved the shape of the discontnued ELLA tote. It was roomy and versatile, without being big or bulky. It's became my goto handbag at the beginning of covid-19. I really like that all RAREFORM products are made from recycled billboards, which mean's it's keeping them out of landfills. It's such an innovative way to repurpose something that would otherwise be discarded and considered trash. And with the pandemic still in effect, these totes are easy to clean. Making the idea of a germ-free purse a bit easier to attain. I wipe my ELLA with a paper towel that's been spritzed with antibacterial spray when I get home. EASY PEASY LEMON SQUEEZY!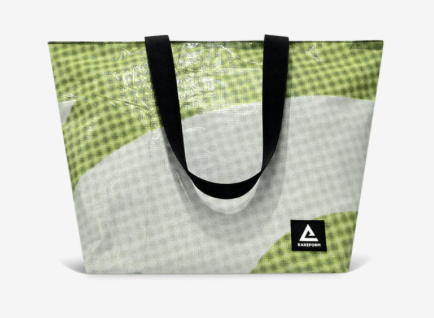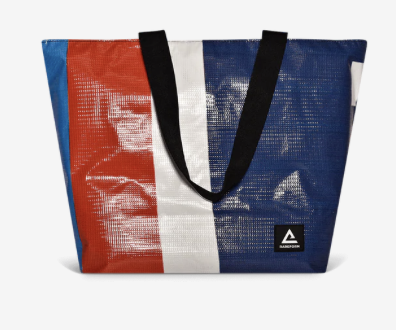 I also like that these totes are inexpensive enough to purchase one for each season so you can have a new bag that's always in trend. I also like that every so often the good people at Rareform will introduce a new bag style or accessory from time to time.
The thing to remember is if you see something you like, get it. These bags are OOAK and have a tendency to sell out quickly. Part of the fun is finding the perfect bag, part of the thrill is getting it!
So if you're looking for a cool gift for you mother, that's also kind to Mother Earth- check out Rareform, you never know what rare find you might happen upon!