Ok I'm a bit old school. I'm the kind of girl that usually doesn't mind grocery shopping on a Monday morning. I tend to plan out the week's meals and head into the store with a list.
I have my "usual suspects," armed at the ready when it comes to dinner. They're good but after the um-teen-th time, they're just not as noteworthy and exciting. That, coupled with everyone answering, "What do YOU want for dinner?" with, "Ummm, I don't care, whatever you want," makes for some lazy cooking. Making dinner is just another way to show my fam that I love them. Yes, my secret ingredient is usually "love." LOL
But this post is about eating dinner like a Millennial… let's give a warm welcome to "HELLO FRESH."
Well, HELLO FRESH is a super groovy and fairly convenient way to get pretty much EVERYTHING you need to make a complete dinner, delivered right to your doorstep! Meal plans are portion controlled and have decent variety and selection. Prices fluctuate with actually going to the grocery store, but you're only purchasing what you need for that one meal… and of course there's a premium for measuring all items, prepping and to the door service. But it's kinda worth it, sometimes.
Let me explain.
You can choose from 2 or 3 nights of dinner entrees, for 2-4 people and shipping is a flat $6.99 Dinners are categorized into Classic, Veggie or Family plans, with an option to include "gourmet" meals at a premium additional up-sell (per person). I will say we never opted for the gourmet meals with Hello Fresh, just because I didn't see the value in it. Unfortunately, living in an area that has farmland nearby, I found them to be a tad overpriced.
Ease and convenience is the millennial game here. Who wants to waste precious time sourcing a recipe, shopping for said items, and then having to actually measure out stuff? That sh!t's cray! AM I RIGHT?
SO easy peasy. Follow the beautiful full sized, fully colored recipe card et voila, dinner done!
I opted for the CLASSIC PLAN with 3 meals a week for a family of 4. Price clocks in at just under $90. Not too terrible, we end up with a left over meal for lunch the next day. And while I personally could do more with $90 at the grocery store, one of the benefits is that I didn't go into the store for any extra junk food, with $90 already spent from the budget every week on just 3 meals.
This is where budget and convenience need to be addressed. If you're on a budget and trying to cut costs, this might not be for you. However if you're always on the go and would like to have a "home-cooked meal" without all the extra headache, then you should try this service. Added bonus is portion control, which makes it really easy to not over indulge.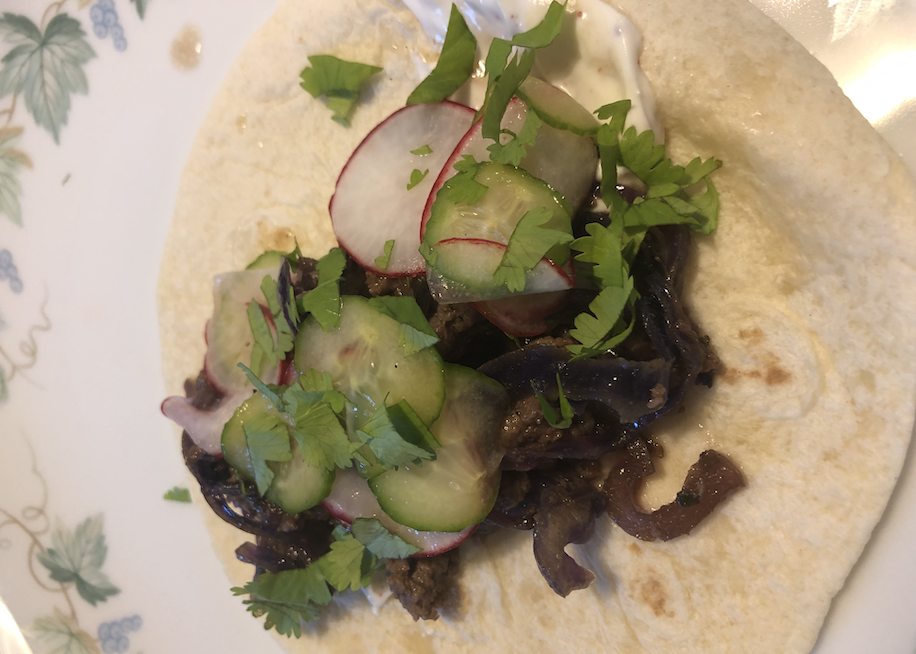 Skipping weeks, changing your package, and canceling can all be done at your fingertips. For me, the cost of $90 a week, as someone who accentually likes to plan meals, and can kinda cook… while I liked the convenience, I realized how fortunate I am that I have an HEB and live in Texas. We are blessed with great farm raised meat and poultry, and fresh vegetables. I did however enjoy having a few weeks off from thinking about what to make for dinner. One thing I realized while using Hello Fresh was we tend to eat a lot more veggies with our meals and we don't over load on the starch as a filler. While the meals were tasty, for us we felt they lacked balance, for how we are accustomed to eat.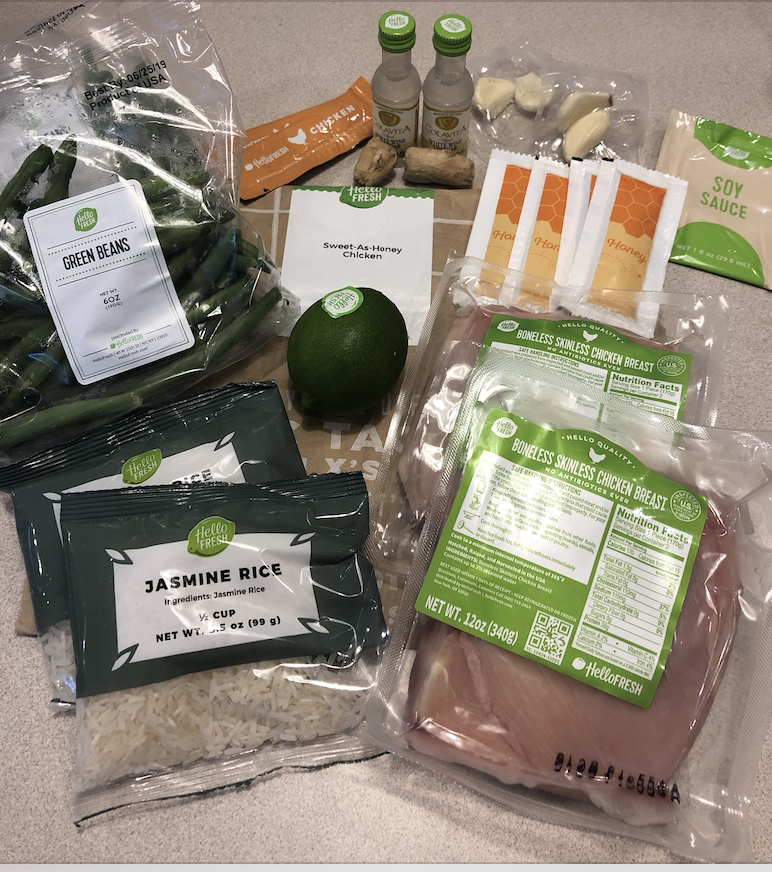 Since I'm no longer signed up, I didn't provide any affiliate or share links.
In the end, this was a fun experiment, I think collectively we all gained about 5 pounds in almost a month and a half. LOL
With the meal preparations, I stuck to the recipes 100%, didn't add or amend anything and made no substitutions. 😉
My takeaway: I'm not a Millennial. I'm a stay at home mom, yes that means HOUSEWIFE. I tend to cook from scratch most nights during the week (Friday night is pizza night and Saturday Josh is on deck); meal prep is part of my routine. For the price, I know I could do more with that $90 a week. I could get 5 meals and then some, rather than 3 nights of entrees…
TLDR: For ease, convenience, or to get out of your cooking rut, Hello Fresh is a nice (short term) option. Not exactly cost effective as a long term meal plan for my family and our budget, but it was definitely a fun experiment. Who know I might go back sometime this year just for a few new cooking ideas, or recipes. 😉