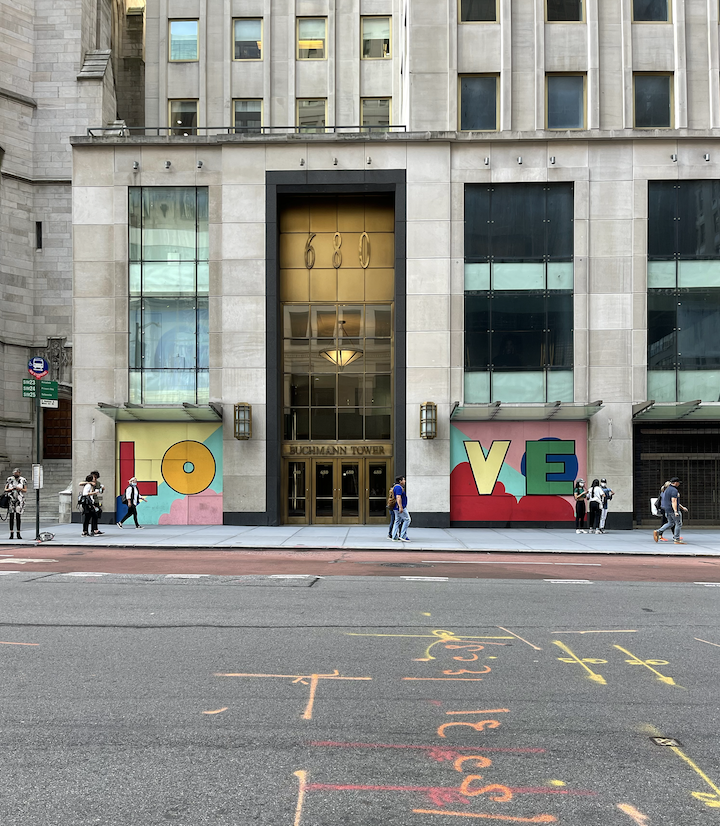 Whenever ya go on a vacation, don't you just see yourself never leaving. You want to stay in that picture perfect moment, in that picture perfect place for the rest of your life. Well I just want to officially say that I kinda love New York.
A few months ago, the Sherman family finally went on vacation! Our destination was New York City. Originally we had planned a week vacation for Liz's 13th birthday, but then covid-19 happened and thwarted all our travel plans. I know we weren't the only ones that had vacations cancelled just weeks before we were set to jet. We waited patiently for a year and a half, and during our covid self imposed quarantine time, continued saving for our vacation. I also watched a ton of YouTube videos from some amazing content creators, to help plan our upcoming trip… whenever that would be.
If you're thinking about going to NYC, check out Sarah Funky, she's the goto girl for all things New York and all things travel. I think I've watched all her videos. When planning our trip, I took notes; Sarah became my "virtual BFF" during this time. She has a wealth of knowledge about the city and what to do and where to go. And she has travel videos of many other destinations. So do check out her Vlog!
Once the Sherman family was all vaccinated we were ready to set dates! WOOOOOOT WOOOOOOT!! We booked our airfare, and found a BEAUTIFUL artist loft in TriBeCa. I decided if we were going to do NYC, I wanted to be in an area that was more like a neighborhood and less tourist attraction. (READ THAT AS I didn't want to stay in Times Square.) NYC has such a diverse selection of neighborhoods to choose from. For us TriBeCa was the perfect location to call home for a week.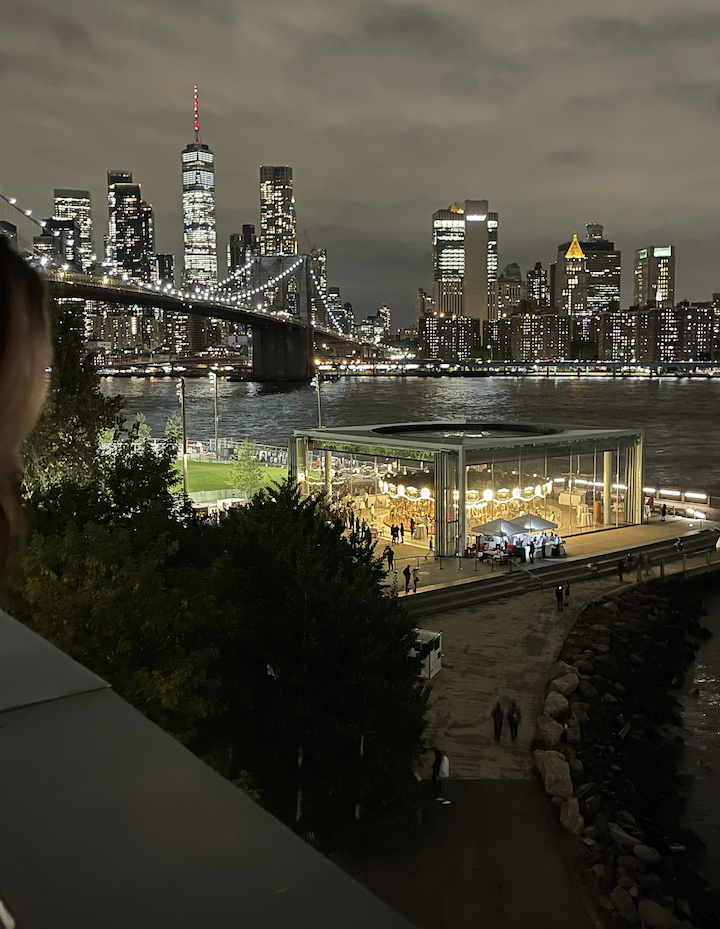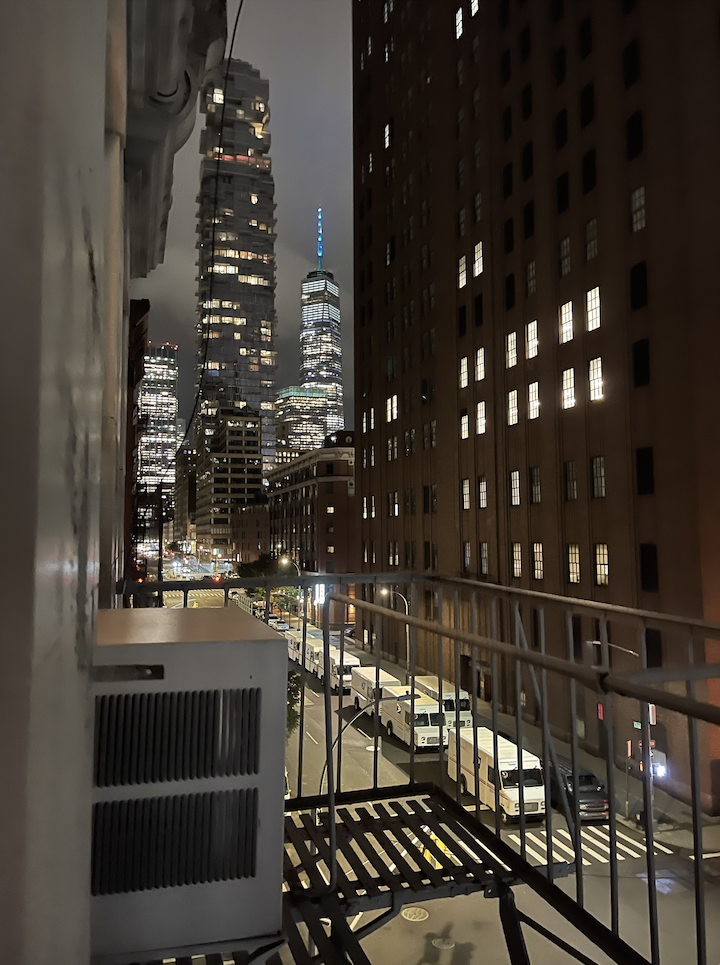 Our loft was the perfect space, centrally located and so beautiful and clean. It was a cozy oasis in the middle of the concrete jungle. We were so spoiled! Oh and for you out of towners, TriBeCa is the TRIangle BElow CAnal Street.
I decided the best way to "get acquainted" with the city was to book a private walking tour with Sarah. Yeah, she does walking tours of New York City! And let me tell ya, I'm so glad I did. We really got a feel for all New York has to offer while walking around a few different neighborhoods. Sarah has all sorts of history, and knowledge to share. Her personalized tour was so much fun! Can I just say that NYC has the best pizza… and that the most delicious slice can be found at Bleeker Street Pizza… thanks Sarah! We walked from Washington Square through a few key areas and then took the subway to Brooklyn. For first timers, having a tour guide to help us navigate the subway system was super helpful. We live in the suburbs, so we don't really access PT on the daily.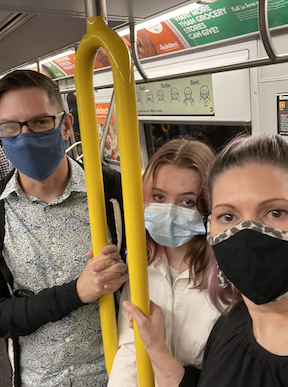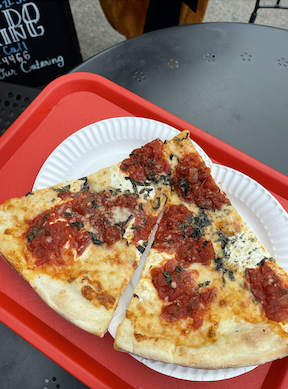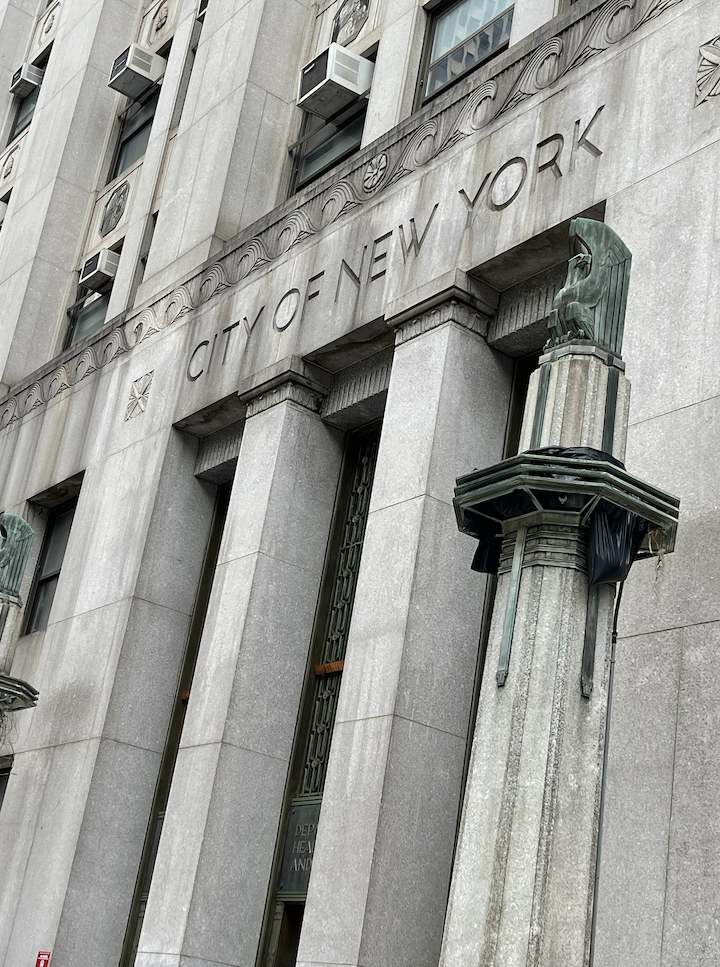 This post would be really long if I went into what we did every single day, so I might break a few days out into separate posts. We definitely didn't get to see it all. There's simply not enough time and there's so much to see and do. Which is why we can't wait to get back! Yep I'm planning our next vacation, and picking a different part of NYC to call home for a week.
This post is to share a few things that I really LOVE about New York:
It's wasn't as dirty as we expected.
Street vendors can be found on many corners. Bags, food, whatever.
Traffic is pretty crazy and the drivers there are no joke. I don't know how we didn't hit anything. BIG SUV's truckin' down tight streets… brought back memories of Mr. Toad's Wild Ride.
It's kinda loud, but that's city life. Once you get through the first night, you realize the noise of the city is really like background music to your journey and vacation.
Food, OMGosh, the restaurant scene in NYC is beyond enviable.
You can walk outside of your place, and find food, shopping, entertainment all around you practically in a 1 block radius.
SO much culture, NYC truly felt like a melting pot, especially with all the different communities throughout the city.
East coasters are friendly. I miss the east coast.
You can shop 'til ya drop. From retro thrift stores to high end boutiques. NYC has it ALL.
To eat indoors at a restaurant, you just need to provide your vaccination card and photo ID.
The subway wasn't that gross. We only rode once, but it wasn't too bad!
Central Park is gorgeous.
The Twin Towers area is a somber place but also full of life.
Brooklyn DUMBO has the best views of Manhattan.
Times Square is all bright lights and big city. It's very touristy.
And the architecture, who knew concrete could be so beautiful and interesting and yet functional and utilitarian all at the same time.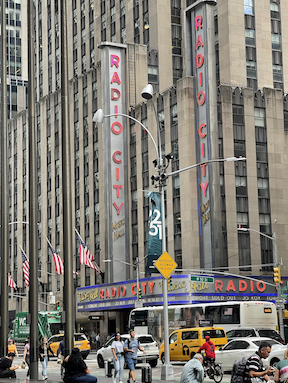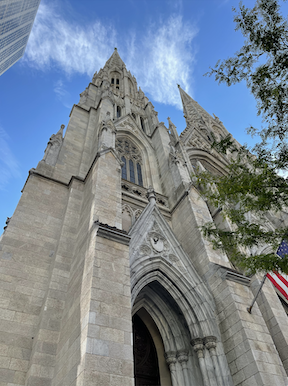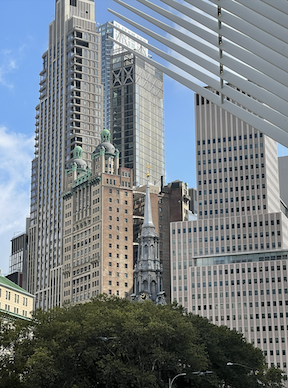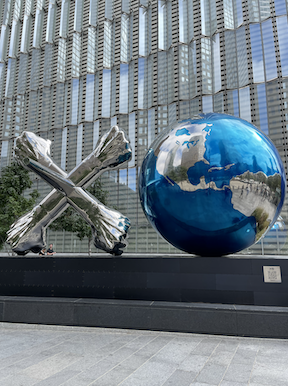 That being said, in most major cities, there's a growing homeless population. NYC is no different. However, while we were on vacation, we weren't approached by any homeless people. I think there's just so many people walking around, getting from place to place that everyone is going somewhere on on their own trajectory. I love walkable cities! The hustle and bustle is part of the drive and attraction of being in a big city. For me it was invigorating and felt like the city itself was alive.
I think the city liked me too.