I love shopping for groceries. Is that weird? Maybe it's because I have 2 amazing H-E-B grocery stores near my house. (People in TX know what I'm talking about.)

But what does that all have to do with Imperfect Produce?
Well, back in December, a new home delivery service became available in my area and I had to check it out.
Meet Imperfect Produce!
As per the about page on ImperfectProduce.com – "More than 20% of the fruits and vegetables grown in America never make it off the farm because they aren't perfect enough for grocery store standards."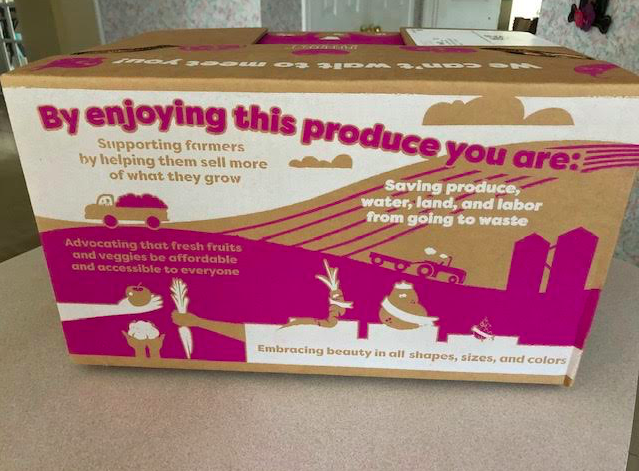 I decided to give Imperfect Produce a try, as a way to get out of the box with our weekly meal prep. By using Imperfect, I'm selecting surplus and imperfect items, that saves us a bit of ca$h, while also utilizing "ugly" fruits and veggies.
THEY EVEN HAVE ORGANIC STUFF!
What I like about Imperfect Produce:
I get to pre-select what I will receive in my box (based on availability) so I can customize the contents and the size of my box, and plan our week of meals.
I can select how often I receive a delivery: weekly, bi-weekly or monthly.
The shipping fee is a flat $4.99! That's less expensive than getting a pizza delivered!
It exposes me to items I didn't know I wanted! LOL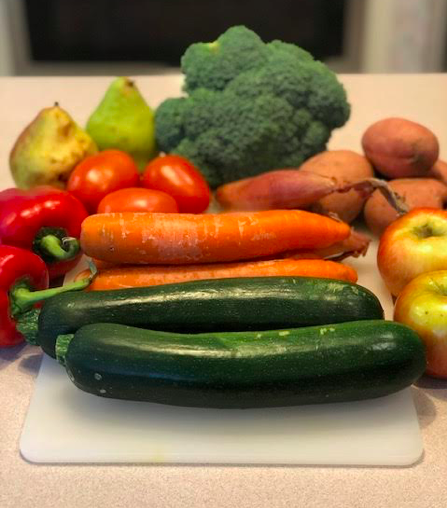 There's always something that catches my eye when "building my box" for delivery. That's usually a fruit of veggie that I wouldn't normally gravitate to, but it makes me source a recipe to do something different for dinner.
The prices seem in line with what I'd pay at my grocery store, and some items are even less expensive! This was an actual small box- as selected by IP. The total charge was 17.99 ($13 + $4.99 delivery fee.)
The only down-side has been getting some fruits and veggies that are not always "normal" size. But that's half the fun. One box I received 2 onions, that we're "odd shaped" but really they were just gigantic onions. Like each onion was the size of 2 large onions. Another time we received broccoli that was on the small side, and garlic heads that were missing the paper, but that was actually awesome, less peeling.
What's great is when customizing your delivery box, you know WHY the produce was considered "Imperfect" either due to size or shape, tree or branch scarring, insect damage, or surplus items. So you can choose accordingly, and know why your items are deemed imperfect.
Imperfect Produce is not available in all areas yet, however they do have a sign-up list. This helps them to decide which market areas are interested in using their service.
So, if you eat food, like fruits and veggies, want to try something different or looking for convenience, click on my link and check them out.
I don't get paid for this review, however if you use my link, I may be eligible for a referral bonus, and you'll save $10 on your first box! Sounds like a win-win situation to me. 🙂