It's no secret, the hubs loves watching Pop-Sugar videos with the rest of the family. I think he has a special place in his heart for Brandi Milloy- or maybe it's their shared love of all things OREO.
I decided to pre-order the PopSugar Summer 2019 box, out of curiosity. Would it be as cool as I had hoped, would I be let down like a girl waiting for her prom date to never show, or would I be pleasantly surprised with enough Oreos to get us through a week of snacking?
WHAT'S IN THE BOX?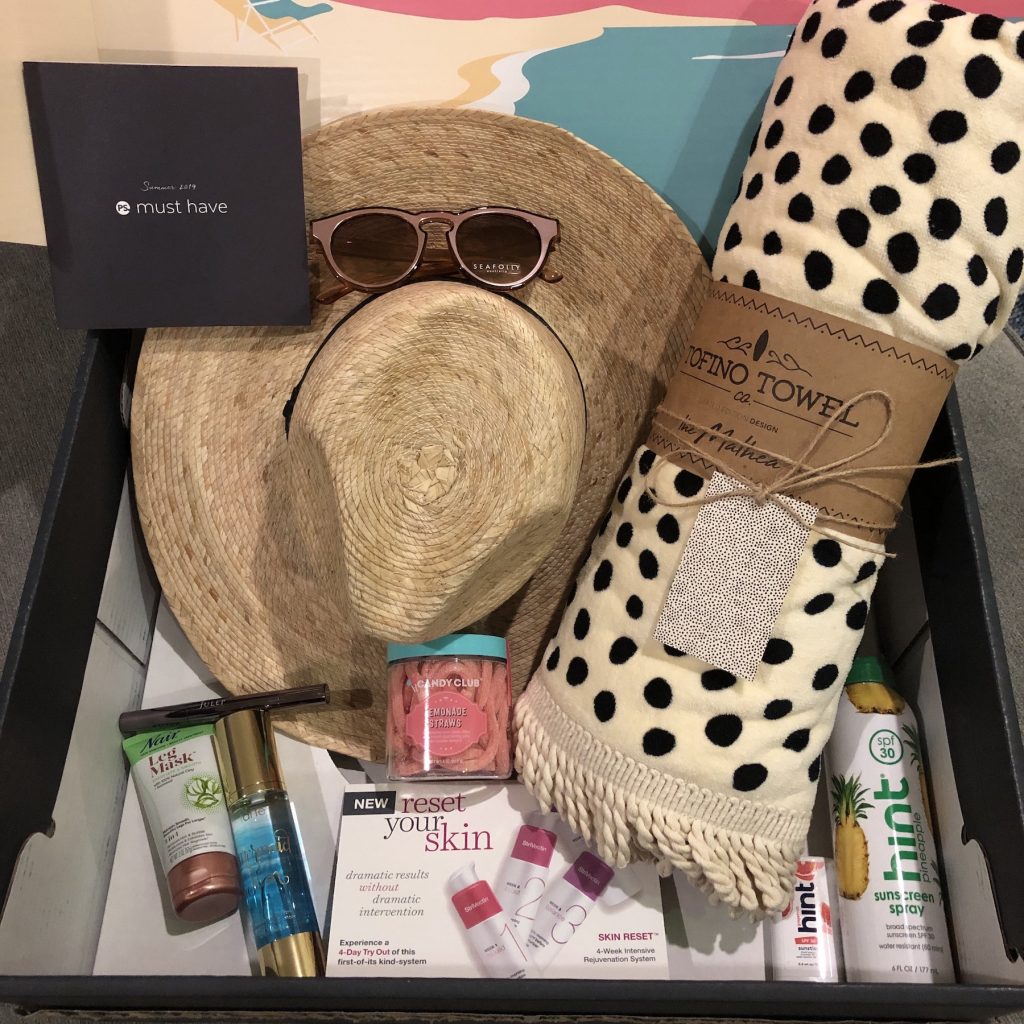 Here's an overview of what I received in the Summer 2019 PopSugar box.
sun hat
sun glasses
polkadot beach towel
gummies
tart mermaid serum
sun screen pineapple and sun stick grapefruit
julep cream to powder eye shadow stick
leg mask
sample skincare
MSRP vs WWJP 
 (Manufacture Suggested Retail Price vs What Would Jen Pay)
the sun hat = $55, I'd pay $25
sunglasses= $99, I'd pay $39
beach towel= $64.99,  I'd pay $15
gummies= $8.50, I'd pay $4.99
mermaid serum= $42, yeah I would have paid $42
sun screen set=  $17.99+ $9.99, I'd pay $9.99+ $5.99
shadow stick= $18, I'd pay $14
leg mask= $11.99, I'd pay $7.99
sample size skincare - one time samples should be free!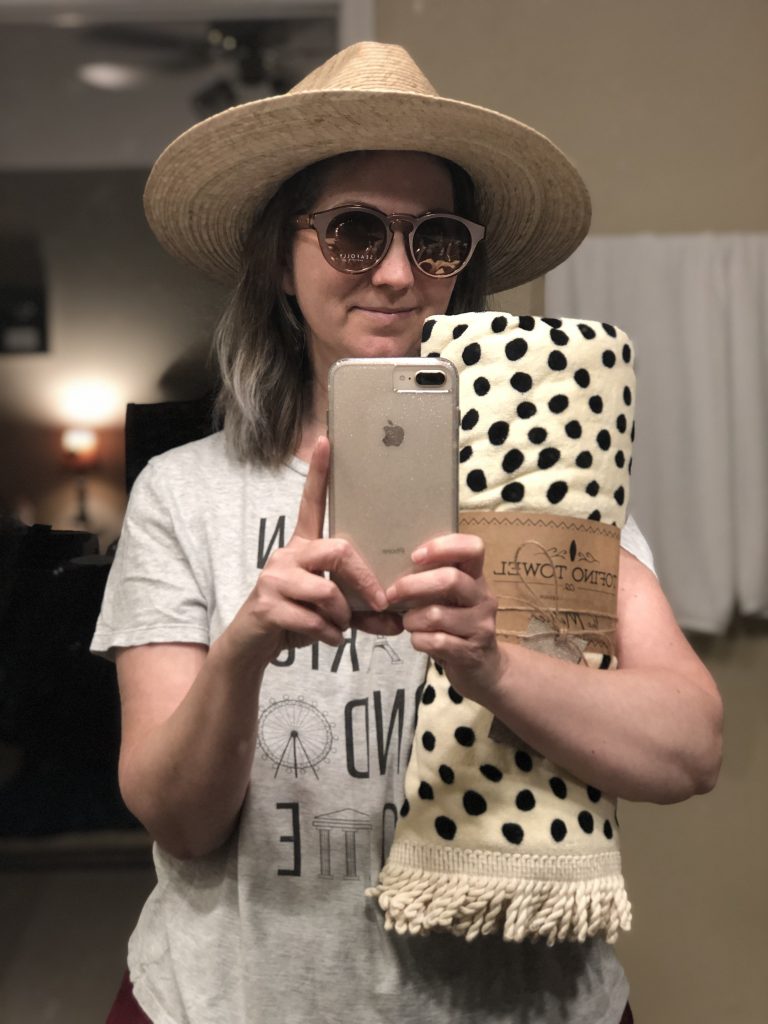 Here's the MATH: PopSugar sent a box that they believe would have retailed for $327.46, honestly I would have assessed the items closer to $163.96. While that might seem like I'm coming out ahead of the $75 price tag for the box, I wasn't really WOWED. So after one PS box, I canceled. I didn't find the value in getting the box. Maybe if they had sent some Oreos, I could have been swayed?
SO yeah, this review was long overdue, and I should have posted it a while back, but there you have it. I think doing these big haul boxes can be fun and sometimes you get some pretty cool stuff while other times, you get stuff you didn't know you might want?
If you've ordered any of the other PopSugar boxes I'm curious what you think of it! LMK 😉