YourSuper, it's one of the MANY powder supplement options out there on the internet. I saw a FB ad and decided to try it out. IT'S SUPER!
OH! and if you use my link to try YOUR SUPER – you'll save 10% OFF your order of $50 or more, and I'll gain some YOURSUPER points towards my next order!
Lately I've been wanting to do something a little "extra" for myself. I tend to eat pretty well, but as I've been approaching 50, my metabolism has slowed a bit and I've gained an extra few (15-20) pounds. I'm not a breakfast person, and I know that eating in the morning, would help regulate and kickstart my body… but the thought of eating something when I wake up, just doesn't get the flavor jets going.
I also don't drink coffee or tea regularly in the morning to wake-up.
Since eating a well balanced breakfast sounds like something I wouldn't be very consistent with, I started looking for a simple solution. I knew I wanted something that could mix in water, not always require a blender to be brought out, something that didn't have fake sugar, and something that gave me more greens. I've heard we should eat ALL the greens. LOL
The YourSuper detox bundle has gotten me back on track. I make a drink for breakfast with the Super Green and Skinny Protein – sometime with plain water, sometimes with coconut water, add a squeeze of lemon juice to brighten it up… or I'll make an actual smoothie – depending on what my body wants. It's been a great way for me to get back into the habit of eating 3 meals a day. I feel energized, and good. I've even lost 3 pounds in a month. Not changing how I eat or exercise, just making sure to get something healthy for breakfast, and start my day off right.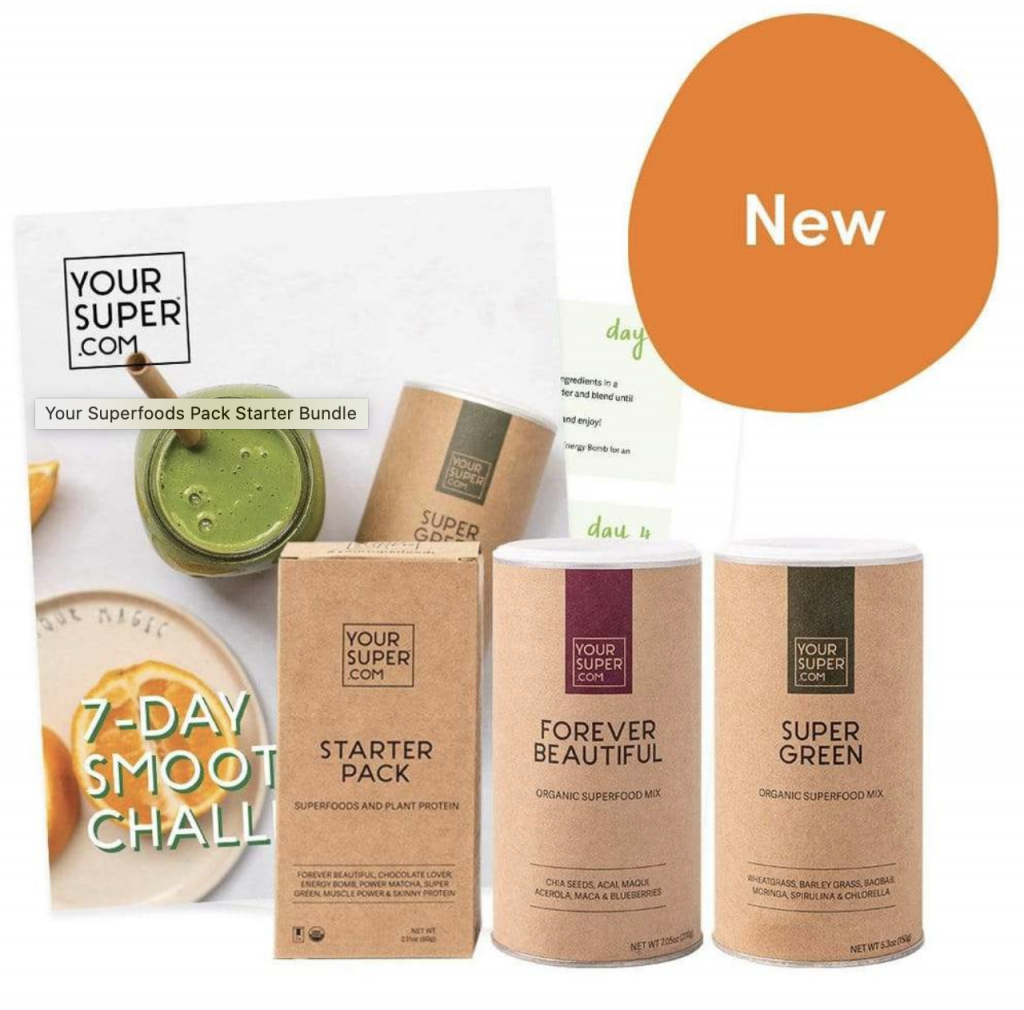 I also think loosing a few pounds at a time is the way to go. I'm only looking to drop 15-20 pounds total. So loosing it slowly means I'm not just loosing water weight or doing some fad, crash diet. In the afternoon, I have a yoghurt for snack and add a teaspoon of the Forever Beautiful. It's so delicious, and the chia seeds add texture. Weird, but I like granola in my yoghurt, tricks me into thinking I'm being healthy.
With the detox bundle I feel like I have a bit more energy between waking up and lunch. I don't crave anything sweet, and I don't have a sugar crash. I've yet to do the actual 5 day detox, but am planning that for the beginning of Summer… which is approaching fast. Can you believe it's nearly May?
Thanks YourSuper for making it easy to get back on track and have a healthier alternative.
Wanna save 10% off your first YOURSUPER order- just use my referral link!

Oh and a cool little spoon that is My must have and favorite for measuring out my SUPER powders is this one: