Thank you universe… I'm no longer lonely and longing for chocolate.
Two mysterious boxes were delivered by our usual UPS driver today. As we were bringing them in, Josh looked at me and said, "What did you order?" I looked down at the label and looked at him and said, "That's not for me, it has your name on it!" So we brought in these unexpected boxes and opened them up.
We peeked inside, I looked at Josh, Josh looked at me… we were perplexed!
Apparently there's another Josh Sherman here in the Lonestar state (somewhere in Dallas) who ordered these tasty goodies. They somehow were shipped to us via UPS, with our name and address. The boxes were all beat to hell, so who knows what happened to these two brown rectangular travelers on their journey to their new destination.
I know what you're thinking, "WHAT'S IN THE BOX?" Well… we received a shipment of delicious bars of chocolate, made with love, from a guy named Tony. It's called Tony's Chocolonely chocolate.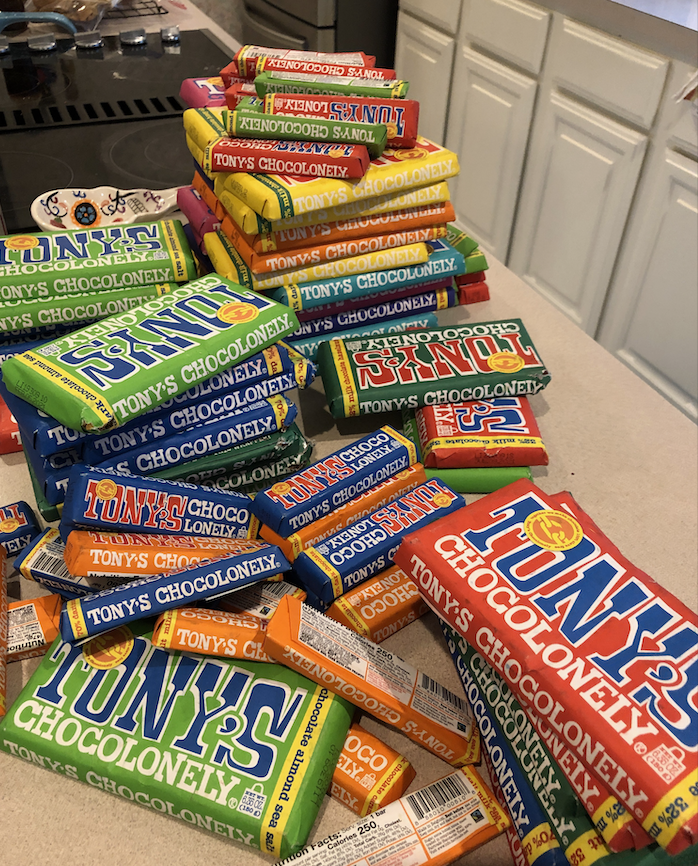 Tony's Chocolonely is a "good chocolate" – what I mean by that is their chocolate bars are made from slave free chocolate. That's right, you'll actually feel good buying this chocolate. You can read more about their mission statement, or order some chocolate so you won't be lonely.
*BTW – I'm not affiliated with Tony or getting a kick back, I'm just a girl spreading the good word, hoping to make the world less lonely one chocolate bar at a time. <3 I hope if anyone reads this little post, that they'll order some Chocolonely and support this business and their delicious cause.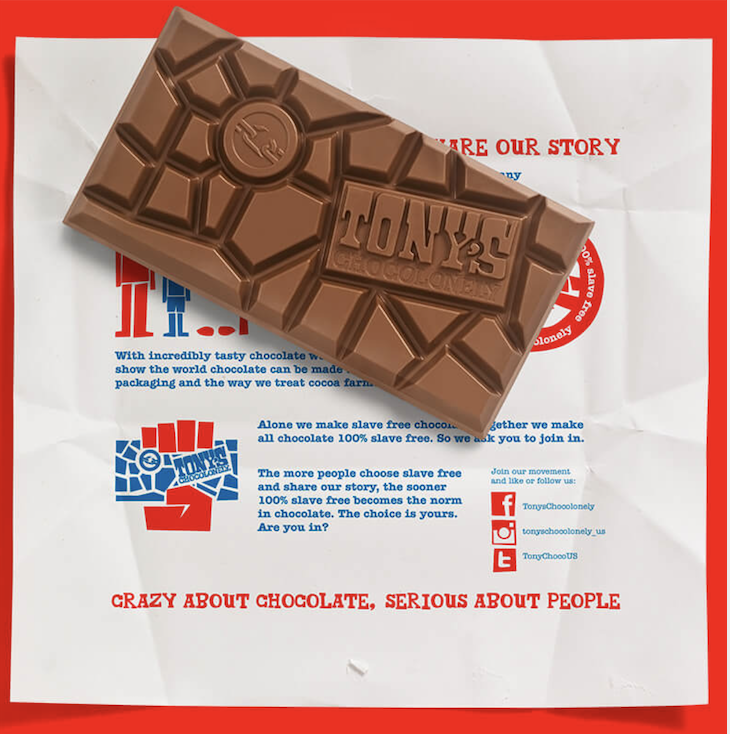 I separated all the chocolate, since the boxes were indeed abused during shipping. There were 15 large bars that were damaged; wrappings compromised, chocolate exposed… no bueno… however, the good new was there were many survivors!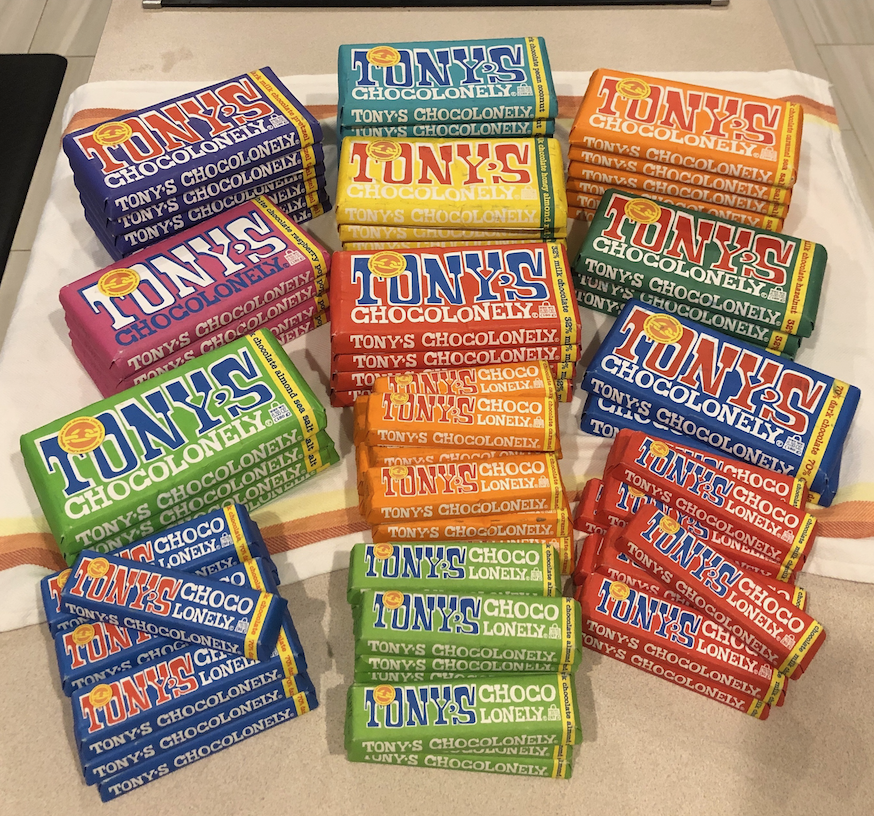 I sent a FB message with photos and then called directly to Tony's Chocolonely. I wanted to let them know about the mysterious shipment we received. I chatted with a girl and gave her all the p/o info from the sheet inside one of the boxes… we had a good laugh about this SWEET surprise. Needless to say our kiddo is pretty happy, especially with her #13 happening this month, and the fact that our NYC trip has indeed been canceled.

Tony's team were kind enough to let us keep what had been accidentally shipped to us. We now have enough chocolate to get through a multitude of periods between myself and la petite, and some sympathy bars for Josh. LOL